Huaxian Fresh Care Machine
Huaxian produces fresh care machine to keep your food fresh!


Germany Compressor Deep Freezer/Walk in Freezer/Blast Freezer for Meat/Fish/Poultry/Shrimp
Polyurephane insulation sandwich panel
75mm/100mm/150mm/200mm

thickness,

42kg

density,

0.426mm

thickness stainless steel

Door
Manual hinge door/ sliding door/ double swing door
Cooling method
Air cooling/ evaporation cooling/ water cooling
Voltage
220V/380V, 50Hz/60Hz, 1p/3p
Room temperature
-40~+20 degrees celcius
Available product
vegetable, fruit, flower, mushroom, drinks, poultry, meat, fish, medicine, vaccine
MOQ
1 set
Room size
Customized
Product Pictures-300 Square Meter Cold Storage Room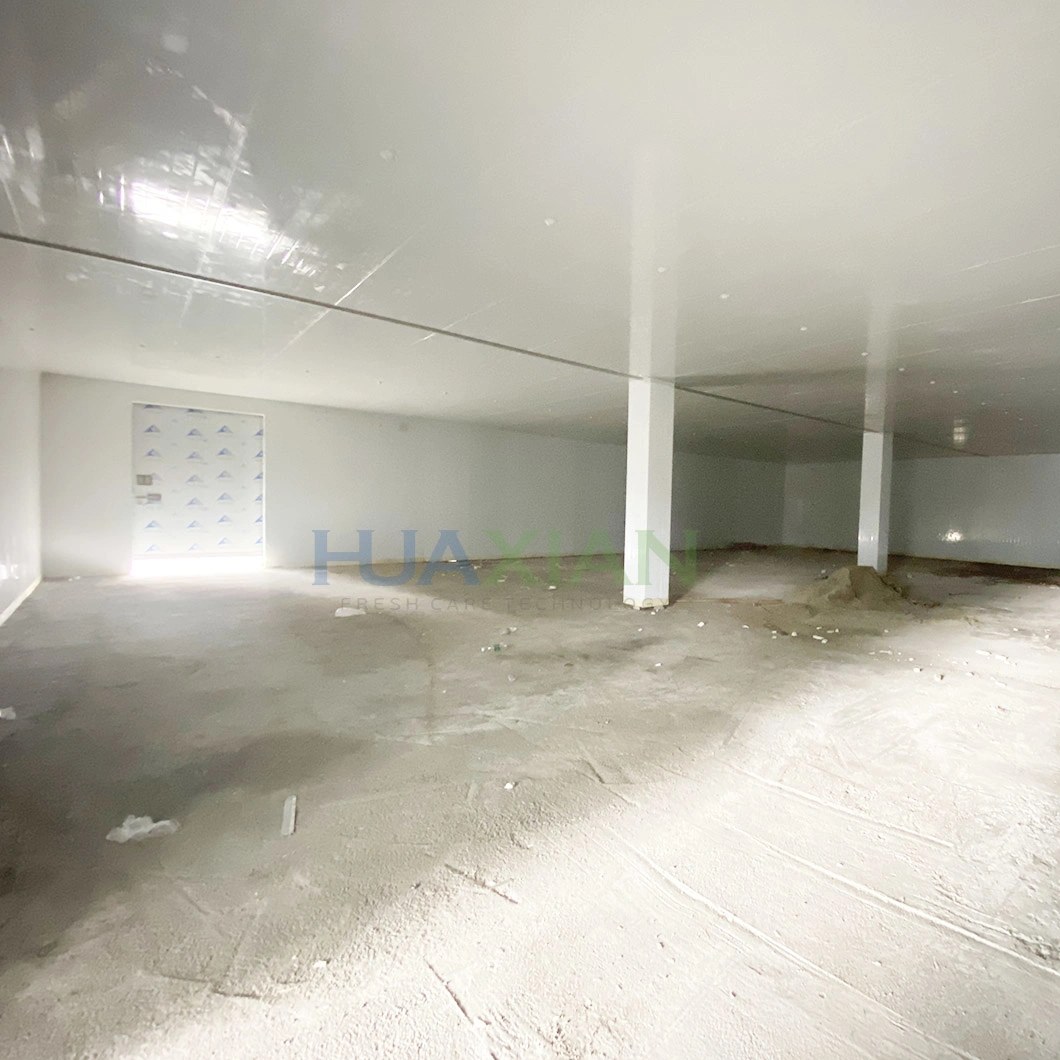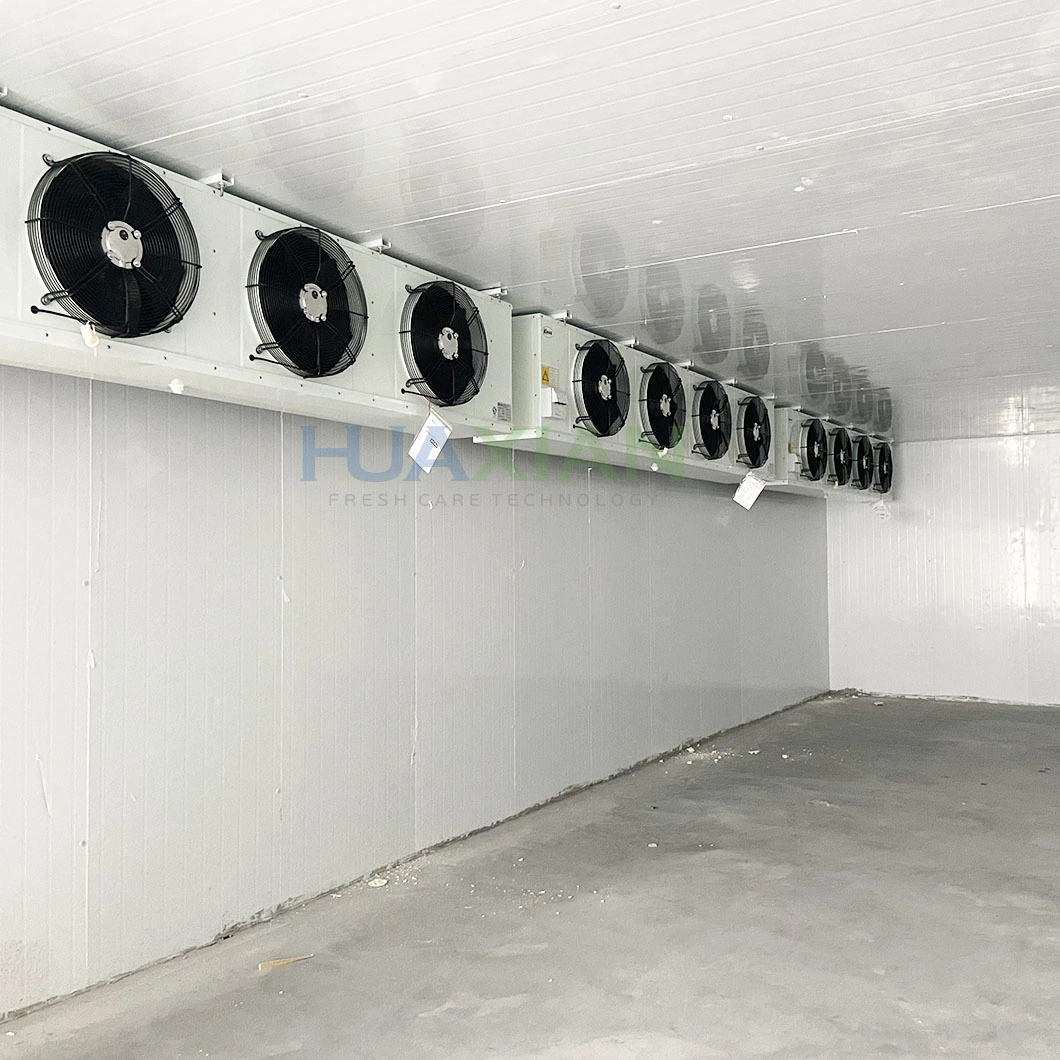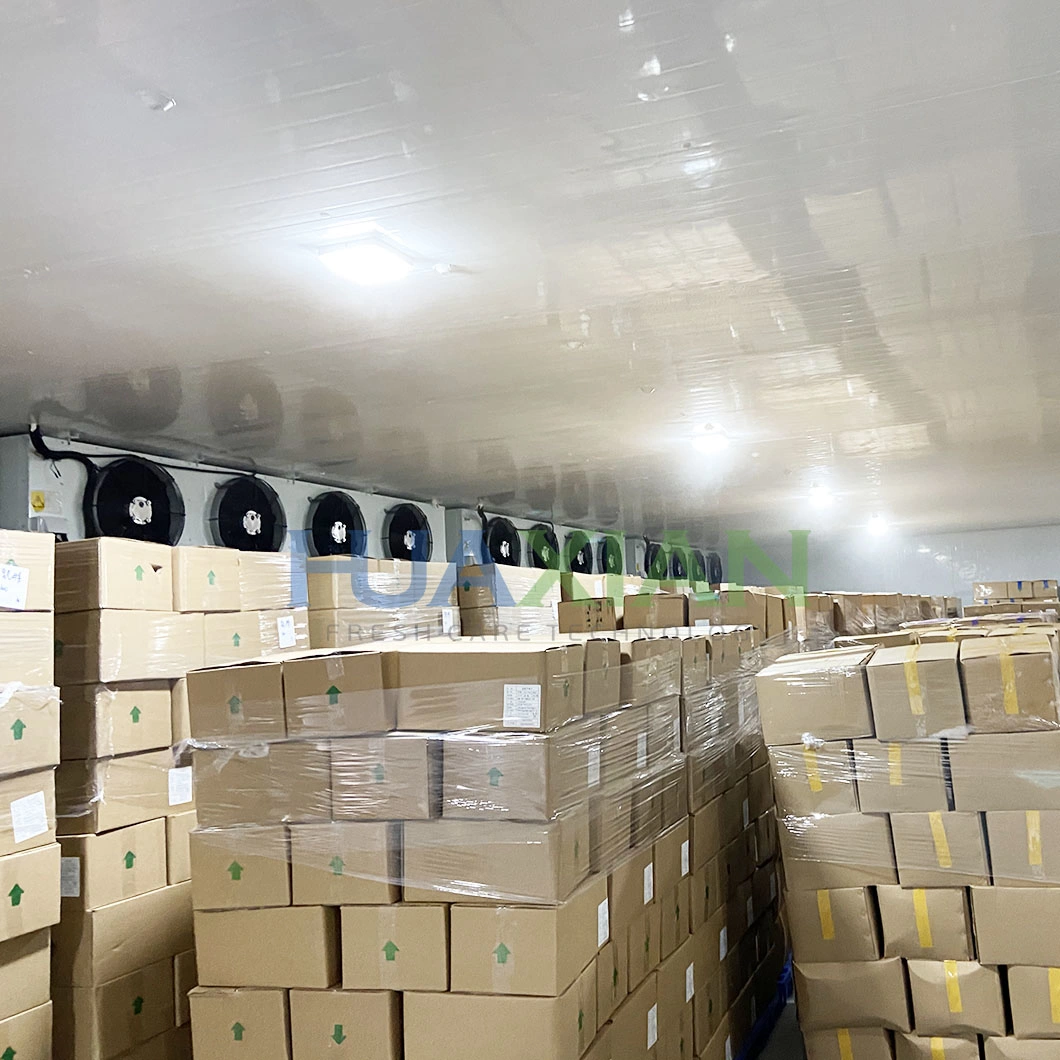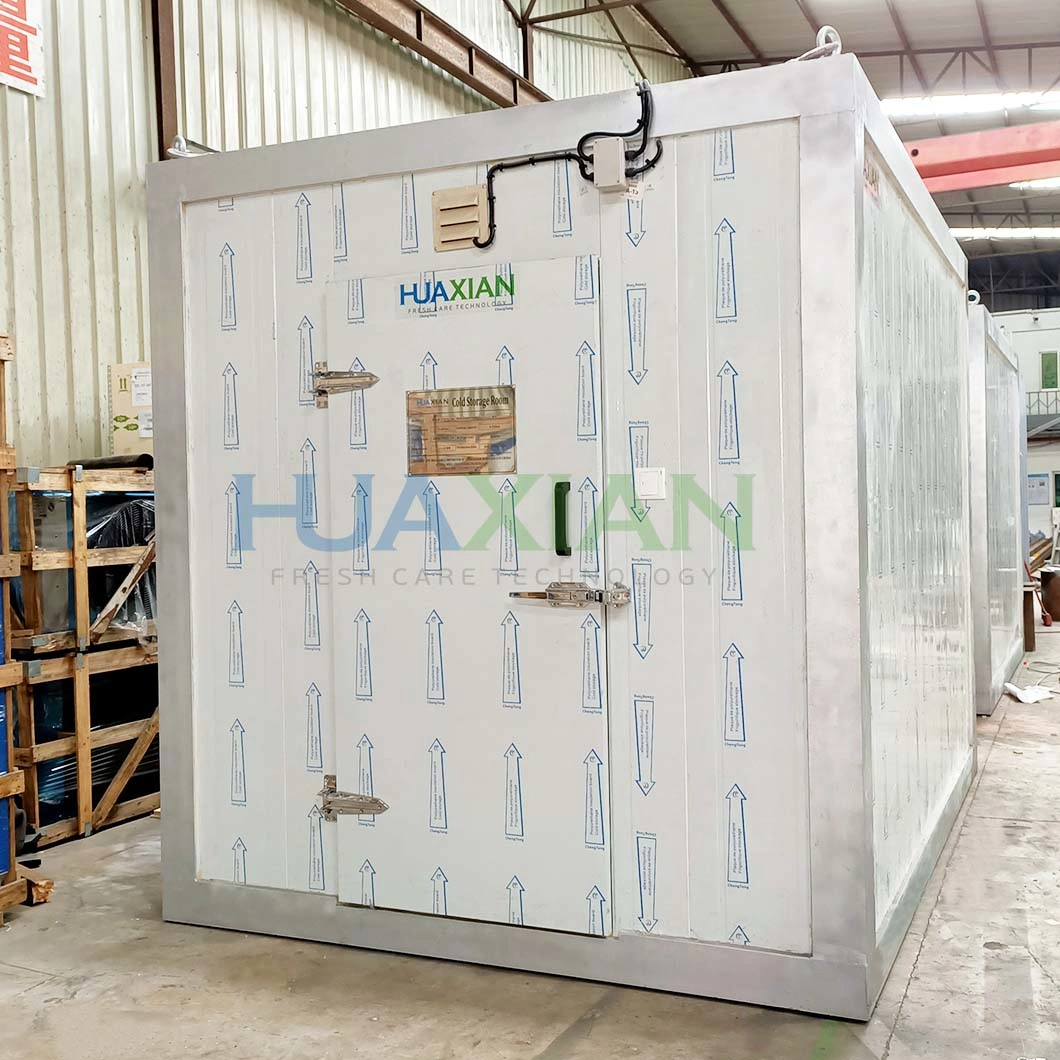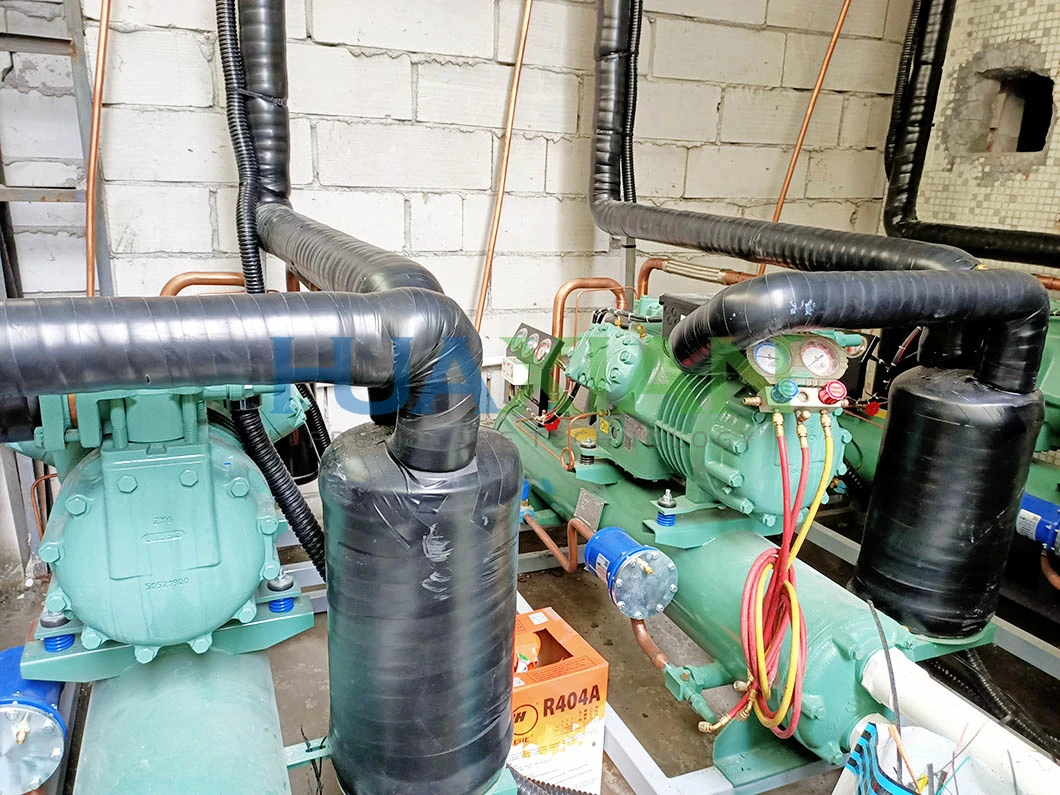 Cold Storage Room Keep Vegetabele/Fruit/Meat/Fish Fresh


How Do We Keep Good Quality?


Company Profiles:
Huaxian produces vegetable vacuum cooler, cold storage room, hydro cooler, ice machine, freezing dryer since 2008.
In 2018, we focused on worldwide fresh care market and
Dongguan Huaxian Ltd.
was registered. In the same year, we were happy to open an office in USA.
Huaxian is engaged in fresh care by refrigeration and providing best fresh care solutions on food, meat, seafood, fruit, begetable by HUAXIAN quality refrigeration equipment and sophisticated technology, so as to maximum prolong shelf life and keep original freshness to create beneficial market values. Presently, our main market is in China, America, Europe, South East Asia and Australia. Gradually more and more customers lay trust on us and choose us for cooperation.
Energy saving is our constant persue as it is related with customer's investment yield rate. Our design proposal is fully based on energy saving and consumption reducing.
China Office USA Office
Our Customers
Guarantee

a. All Huaxian systems delivered to customers are carefully examined and tested, with 72 hours trouble-free trial operation;
b. All Huaxian systems delivered are plug-in ready and well piped;
c. All Huaxian systems enjoy 12 months guarantee ever since B/L date.


Technical Support

a. Huaxian provides full technical support and after equipment installation;
b. 7*24 hours phone assistance on technical support.
FAQ
1.What is the payment term?
TT, 30% deposit before production,70% balance before shipment.

2.What is the delivery time?
1~ 2 month after Huaxian receives payment.

3.What is the package?
Safety wrapping, or wood frame, etc.

4.How to install machines?
We will tell you how to install or send an engineer to install according to customer's requirement (negotiation installation cost).

5.Can customer customize capacity?
Yes, depend on customers' requirement.
6.What kind of equipment that HUAXIAN supplies?
Refrigeration equipment as below:
A.Pre-cooling Equipments:
a.Leaf Vegetable Vacuum Cooler: for lettuce, watercress, spinach, dandelion, lamb
'
s lettuce, mustard, cress, rocket, calalou, celtuces, land cress, samphire, vine, sorrel, radicchio, endive, swiss chard, nettle, Romain lettuce, lollo rossa, Iceberg lettuce, rucola, Boston lettuce, Baby Mizuna, Baby Komatsuna, etc.
b.Fruit Vacuum Cooler: for strawberry, blueberry, blackberry, cranberry, blackcurrant, pineberry, raspberry, rubus Parvifolius, mock Strawberry, mulberry, dayberry, etc.
c.Cooked Food Vacuum Cooler:for cooked rice, soup, fast food, cooked food, fried food, bread, etc.
d.Mushroom Vacuum Cooler: for Shiitake, Oyster Mushroom, Button mushroom, enoki mushrooms, Paddy Straw Mushroom, Shaggy Mane, etc.
e.Hydro Cooler: for Melon, orange, peach, litchi, longan, banana, mango, cherry, apple, etc.
f.Pressure Difference Cooler: for vegetable and fruit.
B.Ice Machine/MAKER:
Flake Ice Machine, Block Ice Machine, Tube Ice Machine, Cube Ice Machine.
C.Cold Storage:
Blast Freezer, Freezing Room, Cold Storage Room, Indoor&Outdoor Condenser Unit.

D.Vacuum Freeze Dryer:
For meat/fish/vegetable/fruit chips.